It's tricky to know which comes first – do negative emotions trigger skin flare-ups? Or, does skin trouble trigger bouts of anxiety, stress, and depression? The answer, according to Dr. Olivia Hsu Friedman of Amethyst Holistic Skin Solutions is "both."
How Emotions Affect Our Skin
There are actual hormonal and neurochemical reactions our body has to our emotions that do affect our skin. For example:
Positive emotions, such as joy and happiness encourage the release of neurotransmitters and endorphins that reduce skin inflammation and increase blood flow.


High levels of stress lead to an increase in cortisol levels. Cortisol has been linked to everything from insomnia to inflammatory skin issues like acne


Negative emotions, such as anger and negativity, release epinephrine as well as cortisol. This leads to an inflammatory effect which causes increased vasodilation. In turn, this can cause redness of the skin, rosacea, excess oil production, increased cell inflammation, and autoimmune conditions such as psoriasis and eczema.
That's why working to reduce stress in your life, and steering both your thoughts and mood in a more positive direction, can have a healing effect on your skin.
How Our Skin Health Affects Our Emotional Health
The trouble is that a chronic or recurring skin condition can decimate our self-esteem, make us feel anxious, fearful of interacting with others, and often cause emotional hurt and pain that can lead to ongoing stress, frustration and depression.
Even if we know our emotional state can trigger a flare-up, or prevent our skin from healing, the knowledge brings no comfort. In fact, we feel guilty that we can't smile our way back to better skin health, or get control over our negative thinking or our stressful lives. When people tell us we just need to think more positively or just "feel better about ourselves" it can feel more like victim-blaming.
As much as we'd like to help our skin heal, if we've suffered from acne, eczema, TSW, or psoriasis for months or years, tried everything in our power and seen countless doctors to solve the problem, it feels impossible to have hope that anything will change.
An Internal Imbalance Can Affect Both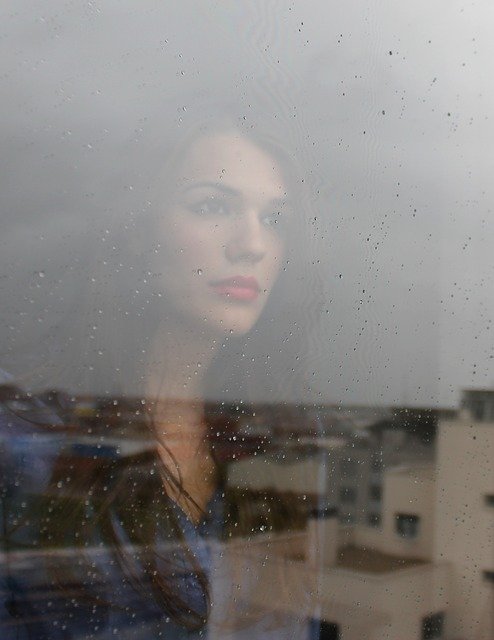 Sometimes we wonder what comes first – the negative emotions or the skin flare-up? It is really like the old riddle of "What comes first, the chicken or the egg?" In terms of your skin health, sometimes the answer is "both!"
Recent studies show that many people suffer mood disorders that are physically-based rather than psychologically-based. For example, several studies show that depression can be a symptom of systemic inflammation. Once the inflammation goes down, the patient's mood improves. Our gut flora can also impact our emotions positively or negatively.
A whole host of internal and nutritional imbalances can affect how we feel. It makes sense that if your internal health picture isn't right, you won't feel right emotionally.
Your skin's health and emotional health are both byproducts of your whole health status. Both can suffer from the same root internal cause. That's why herbal medicine works so well: it treats the internal systemic imbalance and goes to the root of your skin problem. Sometimes, the same internal imbalance causing your skin to flare-up is what is also causing your anxiety, depression, brain fog, or mood swings.
Exchanging a Negative Feedback Loop for a Positive One
Because our emotions and our skin health so intimately affect each other, when one goes down, the other does too. But the problem is that this can become a negative feedback loop. If I start to feel angry or depressed and my skin flares up, I feel even worse! This makes my skin flare-up worse, so I become even more angry, frustrated and depressed. This is why some skin conditions can be so tenacious.
The trouble is, that most dermatologists don't have time to take stock of or factor in the emotional components of our skin health. Neither do they have the training to address these factors. As a doctor specializing in TCM dermatology, Dr. Olivia Hsu Friedman uses a more holistic approach that takes into account both the physical and emotional aspects that could be contributing to a patient's skin condition.
Here's a note one such patient sent to Dr. Olivia:
"Thank you again for all your support for these past few months in helping the health of my skin, being able to eat more foods comfortably and helping my self-confidence. Like I mentioned, our discussion about visualizing and believing that my skin can heal had a big impact on both my physical and mental health.
I didn't realize before how my negative beliefs and emotions of anger and frustration at my skin was hurting me and also most likely increasing the inflammation fueling my eczema.
Once I started thinking that it's possible for my skin to heal and really imagining that my skin is clear and calm allowed me to calm myself down when I felt frustrated and hopeless about my skin and often my skin felt better after I calmed down. So, I do really believe now that our thoughts can affect our health and bodies." – W.
By addressing both skin and emotional health at the same time, plus healing internal imbalances in our health, we set a course for a positive feedback loop that brings faster healing.
Dr. Olivia Hsu Friedman says: "If I've suffered with eczema for most of my life, as my skin heals, my self-esteem starts to return, which calms my anxiety, frustration, or depression. As my emotions balance, this helps my skin look even better. Meanwhile, the herbs are supporting my internal health, which help both my emotions and skin return to natural balance."
Traditional Chinese Medicine Has Answers
If you're ready to treat the root of your health imbalance that may be causing your emotional distress, your skin condition, or both – traditional Chinese herbal medicine may be the answer. Herbs are prescribed based on an individual assessment of your overall health, and takes into account your lifestyle, stressors, and emotional state. Give it a try, as see if you can create a positive emotion/skin feedback loop that offers a real answer for your condition
---
Want to Learn More About Skin Health?
Click HERE to get the Amethyst Holistic Skin Solutions Newsletter. You'll receive interesting information about skin health via articles, before/after pictures, case studies of Amethyst patients, videos, interviews and more. Feel free to share this article with someone who you think may benefit.
About the Author
Olivia Hsu Friedman, LAc, Dipl.OM, DACM, Cert. TCMDerm, is the owner of Amethyst Holistic Skin Solutions and treats Acne, Eczema, Psoriasis, and TSW. Olivia treats patients via video conferencing using only herbal medicine. Olivia is Chair of the Board of Directors of the American Society of Acupuncturists, serves on the Advisory Board of LearnSkin, and is a faculty member of the Chicago Integrative Eczema Group sponsored by the National Eczema Association.