Every case is different and the time it takes to see results with herbal medicine can vary widely. However, this case is exceptional in the immediate healing response that our patient, Gail*, saw with her eczema.
Situation
"I have had eczema for 35 years," says Gail. "I just thought it was a life-long condition until I had a virtual appointment with Dr. Olivia Hsu Friedman. She talked about Chinese Herbal medicine. She gave me hope, but I still didn't believe it could be cured. 'Not a temporary treatment, but a lifelong cure,' she said.
I tried hard not to get too excited about it, but I ended up talking to all my friends about it and some of them smiled and listened and then told me straight out they did not believe in those kinds of things. I questioned myself but if there was even a small chance that I would get better I wanted to try it.
"Unless you have suffered with it, you have no idea what a person with eczema goes through. And I spend so much money buying products that I can tolerate! And trips to the Dermatologist for a tube of steroids, or something I'll become allergic to, in no time," Gail explains.
Treatment
Gail responded remarkably well to her personally prescribed herbal medicine.
"I started taking the herbs and within a week my skin was healing like it never has before," she says. "I thought it was a fluke, not even possible. I had my regular appointment again with Dr. Olivia and she said it DOES happen! No one could be more shocked than me."
Before and After Photos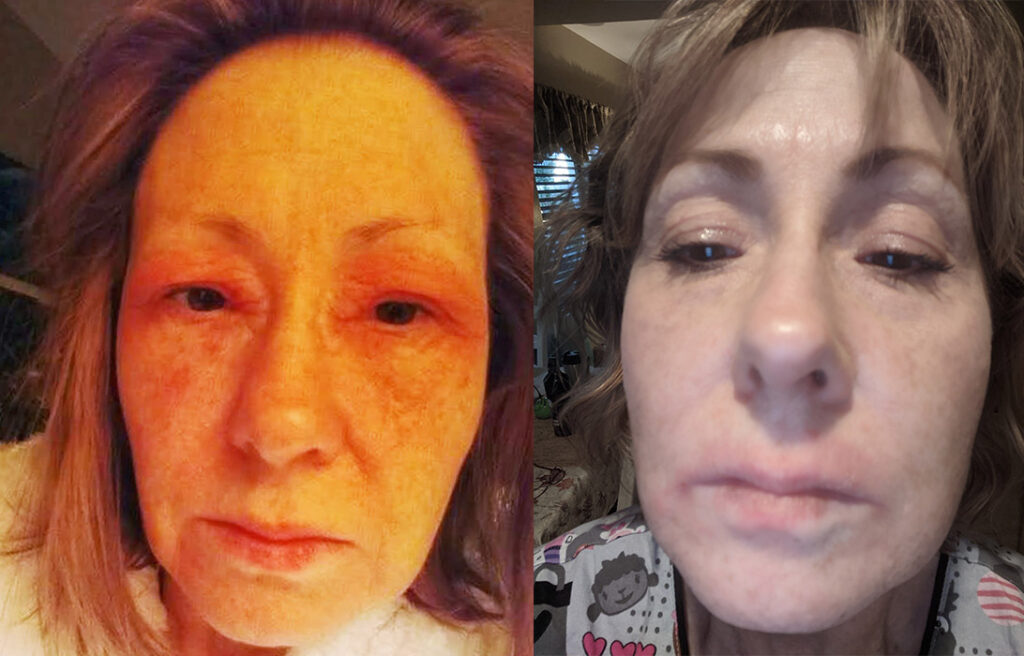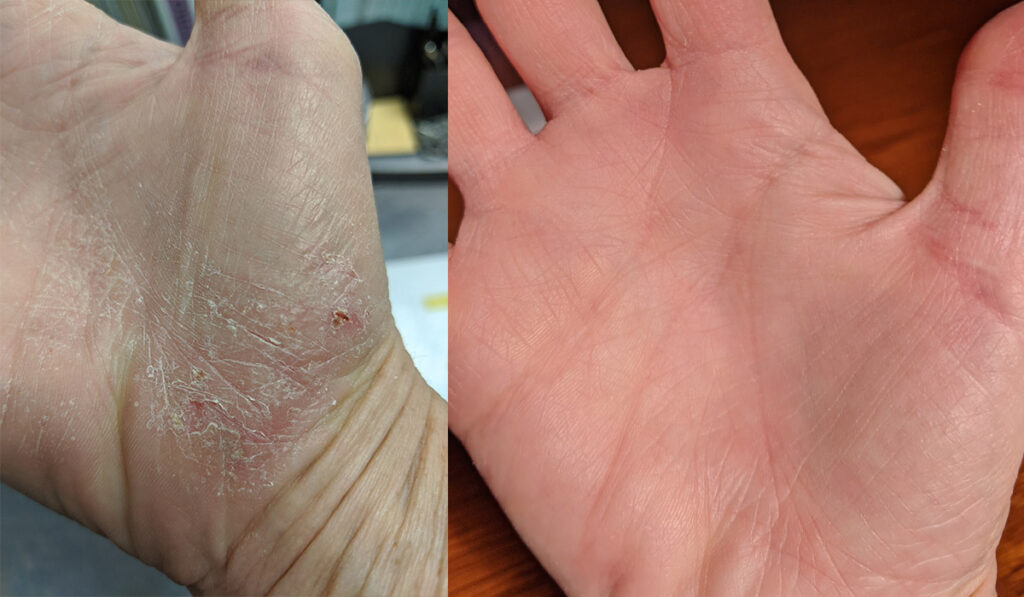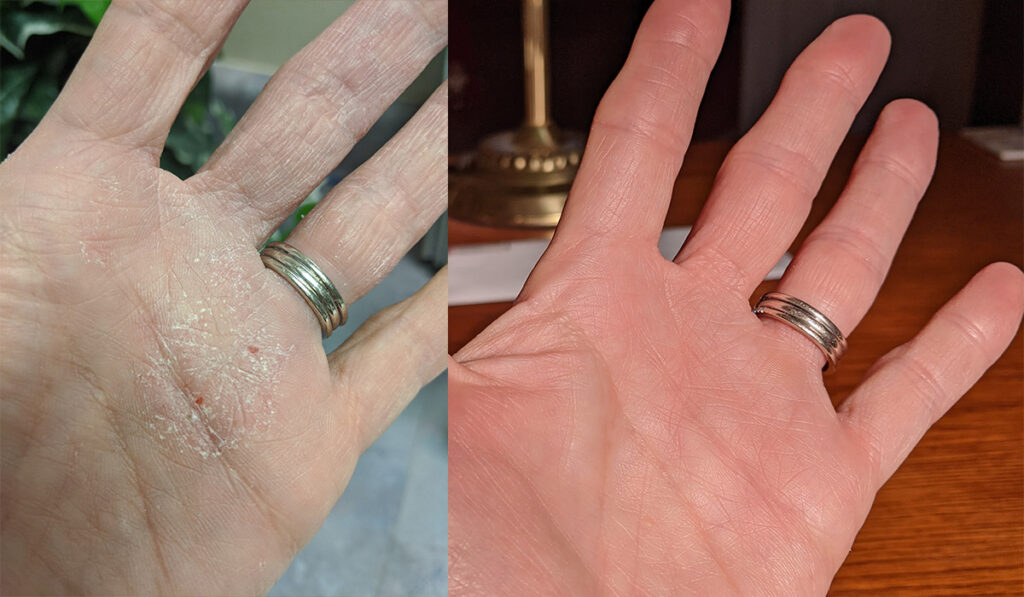 What Gail Has to Say
"My husband looks into my eyes (that are healing!) and tells me I look younger. Well, Yeah! That's because eczema skin makes you look like you are 90 years old no matter how old you are! The affected areas are becoming thinner and not puffy or red at all. My skin is suddenly able to absorb moisture.
My hands are so much better and My skin has changed so much, that my iPad started losing the ability to let me log in with my fingerprint, so I had to reset it and now it's fine. It actually has changed my fingerprint! Is that amazing or what?
I feel like a huge weight has lifted off me. I would tell anyone to try it, you have nothing to lose!"

*Gail is a pseudonym used to protect the privacy of the patient, who gave us permission to post her story.
*Everyone's healing timeline depends on their unique combination of contributing factors
---
Need Help with Eczema?
If you know someone who suffers from eczema or other stubborn skin conditions,  here's a video that describes what an initial consultation is like, and provides more information on the herbal medicine approach to dermatology.
You can also learn more about eczema with our free e-course: "Solving Eczema Inside and Out."
About the Author
Dr. Olivia Hsu Friedman, LAc, DACM, Cert. TCM Dermatology is the owner of Amethyst Holistic Skin Solutions and treats TSW, eczema, acne, and psoriasis patients via video conferencing using only herbal medicine. Olivia serves on the Advisory Board of LearnSkin, is the Chair of the American Society of Acupuncturists Board of Directors, and is a faculty member of the Chicago Integrative Eczema Support Group sponsored by The National Eczema Association.