Fall is here, and to help us warm up and get cozy, many of us reach for our favorite hot beverage. The good news is that there are lots of healthy choices when it comes to tea. It's actually the second most consumed beverage in the world – after water!
The Health Benefits of Tea
Teas contain a wealth of good-for-you polyphenols and antioxidants and usually have less caffeine than coffee. They fight off inflammation, may boost your immune system, and help prevent heart disease and cancer. Green teas, including matcha, can have beneficial effects on cognitive health, can protect skin from sun damage (photoaging), and can help with weight loss. Darker teas like black teas or oolong have a special group of polyphenols that can reduce blood cholesterol.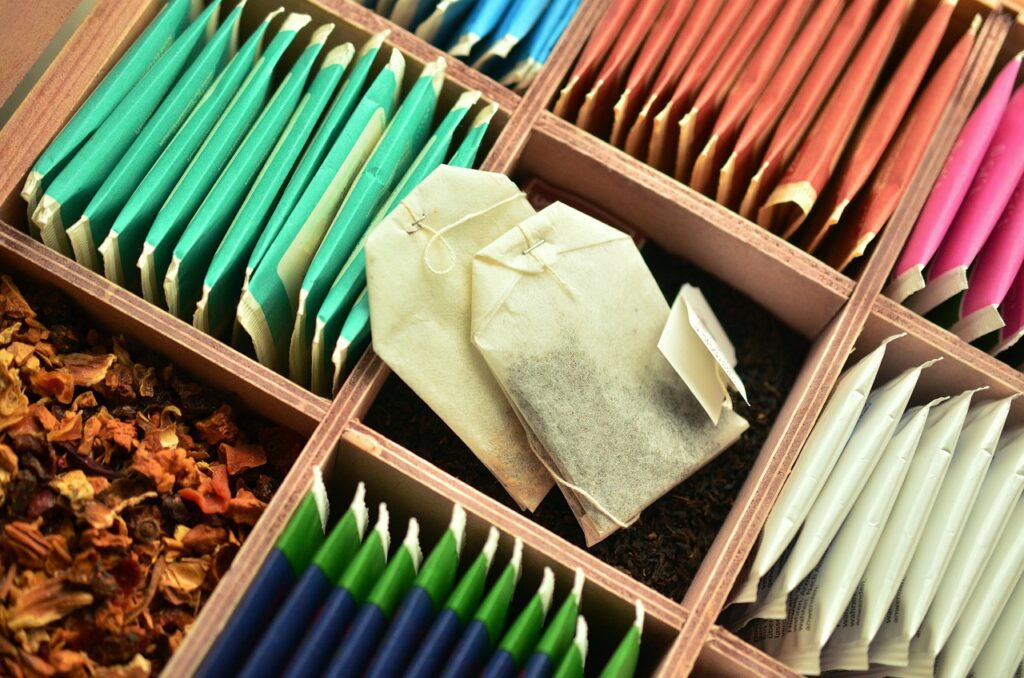 The Many Varieties of Tea
While all tea (aside from herbal teas) comes from the camillia sinensis plant. Tea is primarily grown in India or China. The reason there are so many different colors and varieties is due to when the leaves are picked and how they are processed. Here are the primary types of tea and what makes them different:
White Tea – These leaves are the least processed of all the teas and also have the least amount of caffeine. The leaves are picked when they are younger and not fully open and are still covered with fine white hairs. The tea is very quickly dried so that there is no oxidization or fermentation. Its flavor is quite delicate, and it brews best at lower temperatures (160-180 depending on the tea).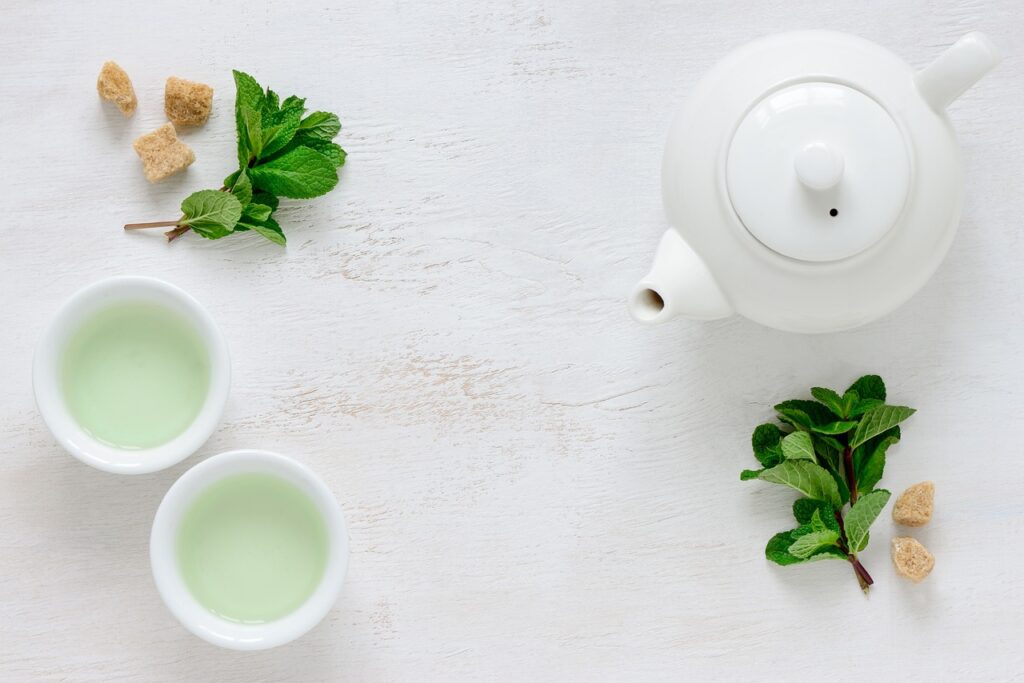 Green Tea – These leaves are picked and briefly heated to keep them from turning brown. They can be sundried, toasted in a special pan, or steamed, and then they are rolled into their final form. Green tea has a grassy, delicate flavor. There are many types of green tea, but all of them have less caffeine than black tea or coffee, and brew best with a lower temperature (165 – 185, depending on the tea). All green teas are packed with multiple, proven health benefits.
Matcha – This is a green tea variety grown and produced in Japan. Matcha is usually a deep, rich, green colored powder as opposed to dried leaves. This is because the tea leaves are picked and sorted from their stems, and ground into a fine powder that can be whisked directly into hot water (160-185 degrees). Matcha contains the highest amount of an anti-cancer phytochemical called epigallocatechin-3-gallate (EGCG) of all green teas, as well as chlorophyll. Matcha tastes grassy and a bit earthy. Its flavor tones can range from very creamy and sweet to slightly bitter. There is a special art to preparing matcha, as well as traditional tools such as a bamboo whisk and bowl, that you can purchase online, or at any good tea store. You can even buy culinary matcha powder to mix into baked goods, ice creams, and other desserts.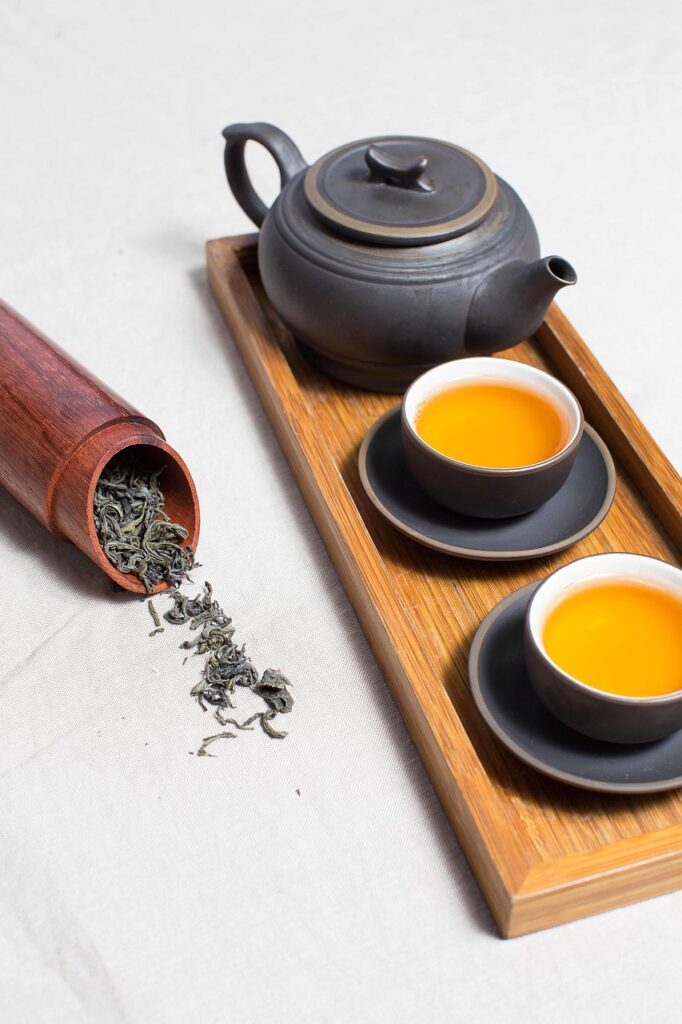 Black Tea – The leaves for black tea are fully oxidized, giving them their dark caramel color. Black tea has a strong, smoky flavor with a lingering aftertaste. Its robust leaves can withstand steeping in very hot water that's been brought to a boil.

While it's easy to find black tea bags at the supermarket, not all black teas taste the same. There are premium loose-leaf black teas that can cost much more and have smoother and more complex flavors. The strong flavor of black tea makes it a preferred choice for iced tea, and why many augment the flavor with milk or cream or lemon and sugar.

Because black tea is fully oxidized, it contains a unique group of polyphenols not found in the other teas called theaflavins. Theaflavins may actually help reduce blood cholesterol and reduce the risk of strokes.
Oolong Tea – These leaves are oxidized somewhere in between green and black teas, and are often made from larger tea leaves that can withstand the process of rolling and brushing that gives them their round shape. The flavor of oolongs vary widely along with their colors —which can range from light green or yellow to dark red. Oolong also offers the health benefits of theaflavins, especially the darker oolongs.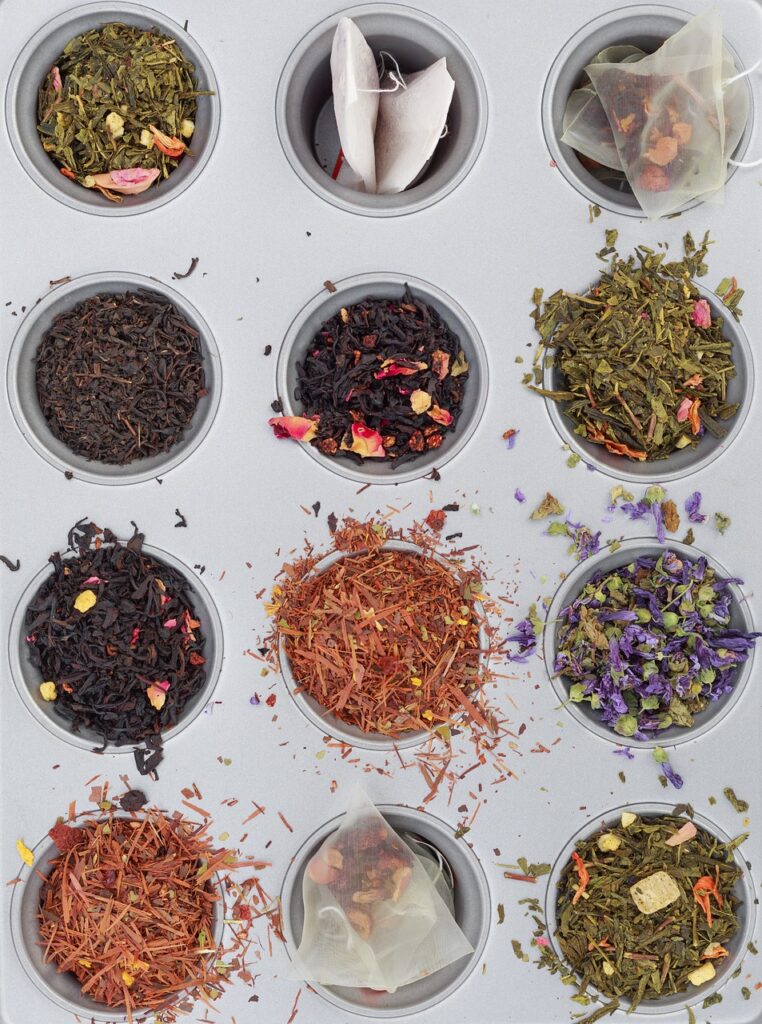 Bringing More Tea into Your Life
There are so many types of teas to choose from and so many ways to prepare them. You can drink them hot or iced, sweet or spiked with herbs and fruit. There are boutique and specialty stores devoted to premium and hard-to-find varieties of tea, and a growing number of tea growers selling their teas directly on the Internet.
If you're treating yourself to a new variety or premium grade of tea, it pays to do a bit of research or read any instructions that come with the tea. Be mindful of the steep time and the water temperature to get the best results. For loose leaf teas, you can purchase special pots with screened tea baskets, screened tea balls, or even use a French press coffee maker to strain the leaves.
You can also find electric tea kettles that allow you to set the specific water temperature, allowing you more precise control for brewing delicate white and green teas, or matcha.
A Word About Herbal Teas
Herbal teas made from plants other than the camellia sinensis are a fantastic source of flavor, refreshment and hydration. Each herb or herbal blend has its own flavor and health benefits – too many to list here. It's worth finding one or two herbal teas that you love so that you have a hot beverage choice to drink in the evenings or at other times when you want to avoid caffeine.
However, you should know that many herbal teas are actually potent medicines. If you are already taking herbal medicine from your health provider, such as TCM dermatological formulas for acne, psoriasis, eczema, or TSW, check with your herbal doctor to be sure that your herbal tea of choice doesn't conflict with your medicinal herbs. Mixing herbal teas is generally safe (unless you have an allergy to any of the herbs), but their medicinal qualities may counteract each other and reduce the healing effect of your herbal medicine formula.
A Cup of Cheer
Here's wishing you many delightful cups of tea! We hope this information will have you exploring and enjoying all the many teas in the world that await your discovery.
---
Want to Learn More About Skin Health?
Click HERE to get the Amethyst Holistic Skin Solutions Newsletter. You'll receive interesting information about skin health via articles, before/after pictures, case studies of Amethyst patients, videos, interviews and more. Feel free to share this article with someone who you think may benefit.
About the Author
Olivia Hsu Friedman, LAc, Dipl.OM, DACM, Cert. TCMDerm, is the owner of Amethyst Holistic Skin Solutions and treats Acne, Eczema, Psoriasis, and TSW. Olivia treats patients via video conferencing using only herbal medicine. Olivia is Chair of the Board of Directors of the American Society of Acupuncturists, serves on the Advisory Board of LearnSkin, and is a faculty member of the Chicago Integrative Eczema Group sponsored by the National Eczema Association.