We specialize in treating patients with eczema. That's why it's so gratifying to work with patients like Mykha who respond so well to herbal medicine.
Situation
"I was suffering severely from eczema…Not only was my skin red, hot and raw constantly, I also had trouble sleeping at night," says Mykha. "I had trouble just functioning and doing regular daily activities —until I found Dr. Olivia online."
Careful History for Accurate Treatment Plan
"During our appointments, Dr. Olivia carefully listened to my concerns and worked with me to find the best herbal formulas for me," Mykha explains.
TCM herbal medicine takes into account all factors of an individual's health, history, and lifestyle, in order to make an accurate diagnosis and create an individualized treatment plan. There is never a "one-size-fits-all" approach, as balancing a person's internal health requires careful evaluation for best results. That means we ask a lot of questions and really listen.
Before and After Photos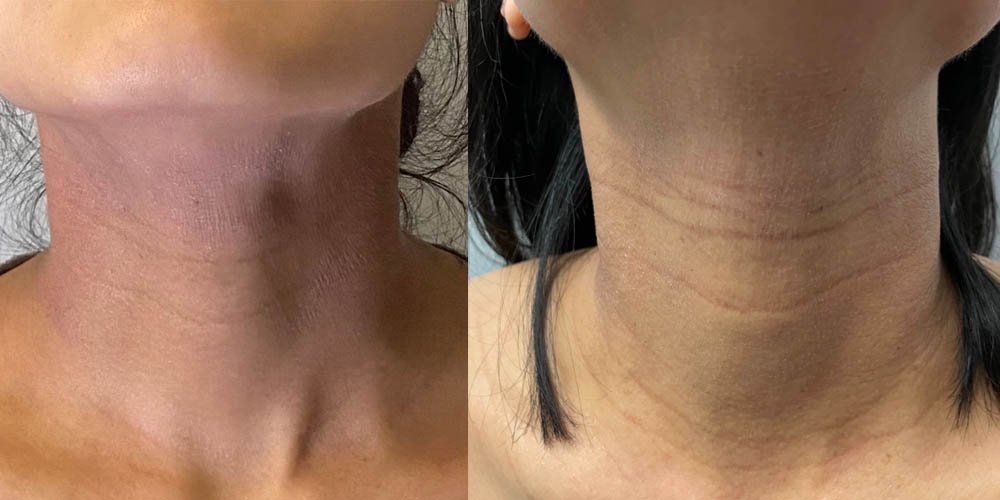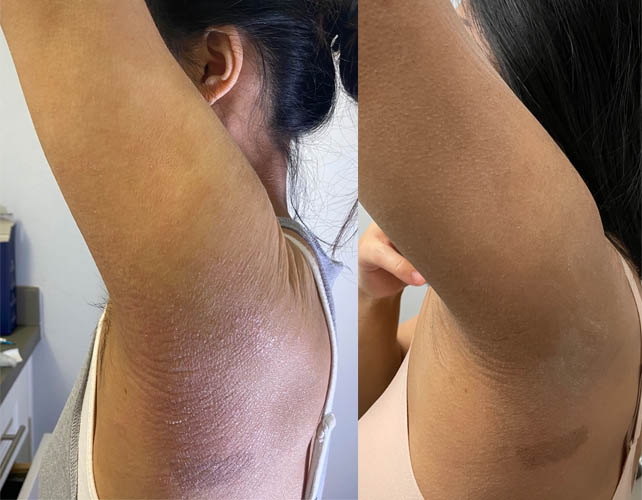 Positive Side Effects!
seemingly unrelated conditions. That's because the same internal imbalance causing eczema is at the root of other problems you may experience.
"Not only had TCM helped me with eczema, it also helped me with other health concerns like constipation," Mykha shares.
It's great that herbal medicine's side effects are positive, and there are no withdrawal symptoms, as there often are with steroid treatment typically prescribed for eczema.
What Mykha Says Now
As she continues her herbal medicine and gets closer to resolving her eczema completely, Mykha says: "I am very fortunate to have found Dr. Olivia and I can say that TCM really works and it has helped me to feel so much better."
*Mykha is a pseudonym used to protect the privacy of the patient, who gave us permission to post her story.
---
Need Help with Eczema?
If you know someone who suffers from rosacea, eczema, TSW, or other stubborn skin conditions, here's a video that describes what an initial consultation is like, and provides more information on the herbal medicine approach to dermatology.
You can also learn more about TSW with our free e-course "Taming TSW."
About the Author
Dr. Olivia Hsu Friedman, LAc, DACM, Cert. TCM Dermatology is the owner of Amethyst Holistic Skin Solutions and treats TSW, eczema, acne, and psoriasis patients via video conferencing using only herbal medicine. Olivia serves on the Advisory Board of LearnSkin, is the Chair of the American Society of Acupuncturists Board of Directors, and is a faculty member of the Chicago Integrative Eczema Support Group sponsored by The National Eczema Association.