Situation
Our patient Rachel* had extreme Topical Steroid Withdrawal (TSW) that had spread over her entire face, on her arms, legs, hands, and large sections of her torso.
Searching for Answers
"When I first discovered I was going through TSW, I joined all the support Facebook groups to help find some direction in what to do to heal and to look for ways to cope with the pain," says Rachel. "It was information overload."
"Everyone says what works for them and they swear by it. You want to try it all, but at the same time, don't know where to start. I ended up 'unfollowing' all the groups because it was more stressful getting all this information with no guidance."
Success with Herbal Medicine
"This is where Olivia came into place and basically saved my life," she says. "A huge part of TSW recovery is having a supportive mentor who believes in you and your healing. Someone who actually understands the condition and is familiar with it and can help lead the way out. I couldn't find any doctor or dermatologist who dealt with it or even acknowledged that it was a thing."
Before and After Photos
Rachel is currently still in treatment, but you can see the dramatic improvement: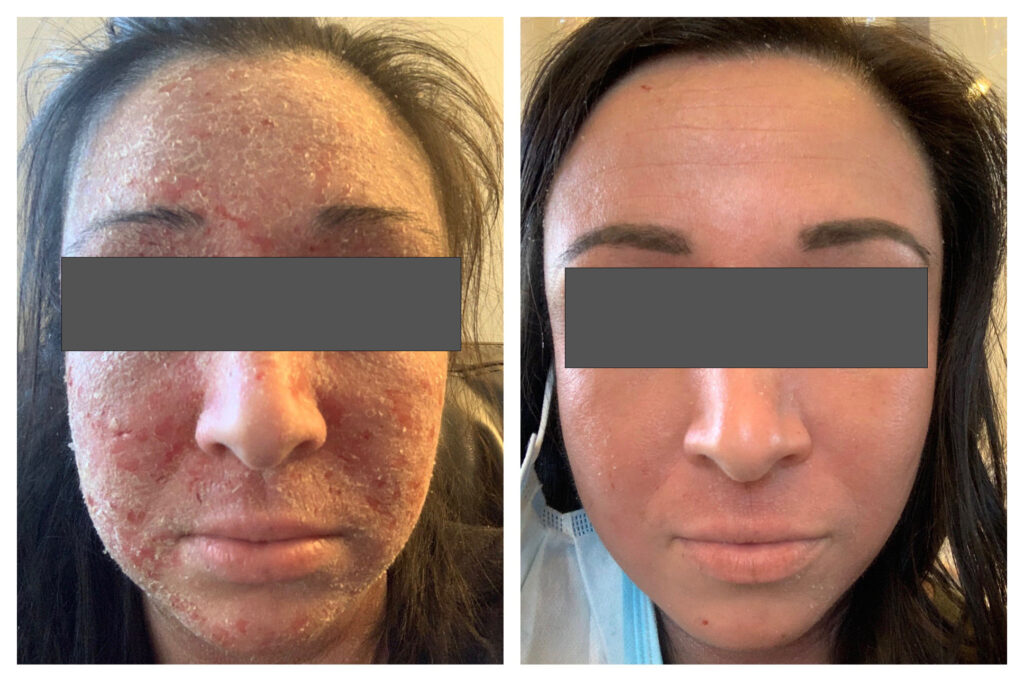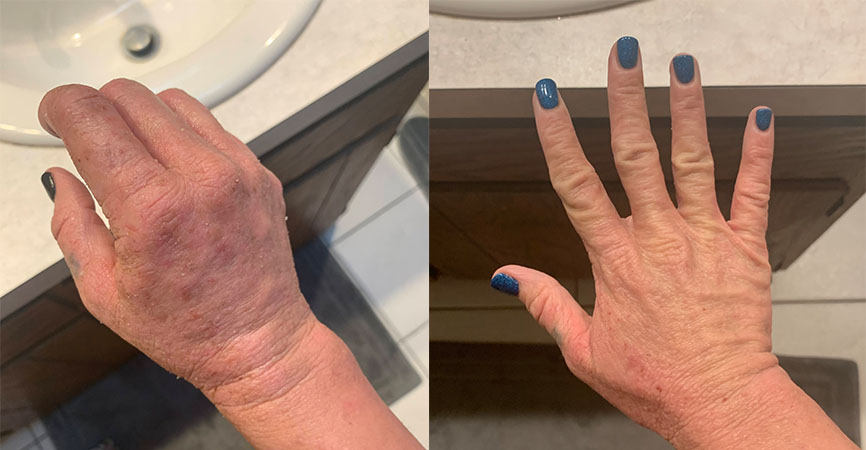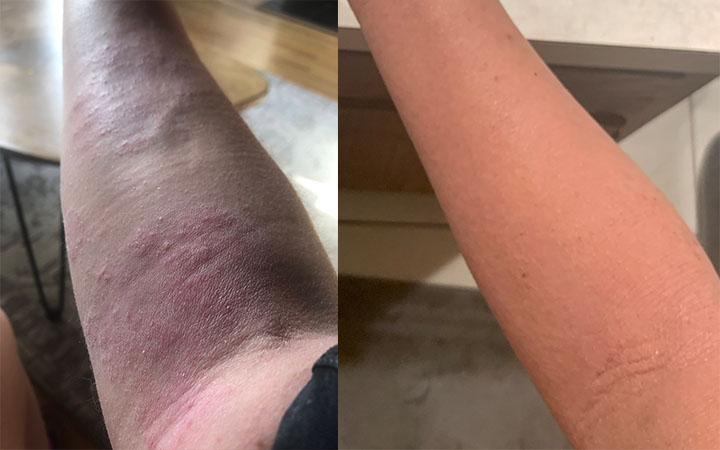 Rachel Says
"I'm so grateful for Olivia, not just for the physical help from the herbs, but also her understanding and support."
*Rachel is a pseudonym used to protect the privacy of the patient, who gave us permission to post her story.
---
Need Help with TSW?
If you know someone who suffers from TSW (topical steroid withdrawal) or other stubborn skin conditions here's a video that describes what an initial consultation is like, and provides more information on the herbal medicine approach to dermatology. We can help patients from all over via video conference.
You can also learn more about TSW with our free e-course, "Taming TSW."
About the Author
Dr. Olivia Hsu Friedman, LAc, DACM, Cert. TCM Dermatology is the owner of Amethyst Holistic Skin Solutions and treats TSW, eczema, acne, and psoriasis patients via video conferencing using only herbal medicine. Olivia serves on the Advisory Board of LearnSkin, is the Chair of the American Society of Acupuncturists Board of Directors, and is a faculty member of the Chicago Integrative Eczema Support Group sponsored by The National Eczema Association.